N7RCA
Minden Nevada 17th. Annual Radio Swap meet.

Saturday June 5 2021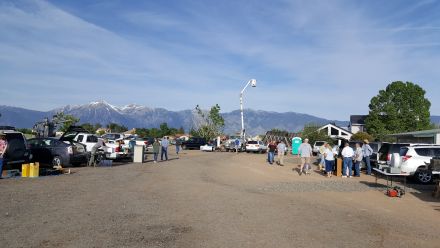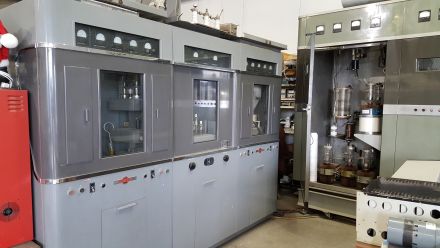 VINTAGE EQUIPMENT, Modern gear, Drake,Collins,Johnson, HI-FI and all electronics

What to Bring: Truck loads of gear and tables for the swap.

AGENDA: Swap - Buy - Sell - Trade- Have fun

No fee event free for the hobbyist

Please pass this along to other groups and operators:

WE NEED HELP SPREADING THE WORD

All are invited to the Northern Nevada Radio Swap Meet on Saturday June 5, 2021 7:00 am until ???

MINDEN NV. (20 miles from S. Lake Tahoe)

RV's welcome on the ranch, lots of room.

Swap meet is on a 6 acre ranch parking trailers and RV easy access.

BRING LOTS OF STUFF BY THE TRUCK LOAD "

If possible

WHERE: (N7RCA) in Minden, NV.

(20 miles from s Lake Tahoe) 15 miles south of Carson City NV.

WHEN: Postponed not cancled am

What to Bring: yourself, truckloads of equipment if you have it. Wife, friends etc.

Drinks foods etc, none provided

Chairs and a tables for swap.

AGENDA: Swap - Buy - Sell - Trade. You can drop off large loads the night before

This is a no charge event for hobbyist and all radio, HiFI and electronic enthusiast



COLLECTORS, BROADCASTERS etc.

RV's welcome on the ranch, before and after the swap meet. lots of parking.

Map and contact information at www. N7RCA.info

Weather Outlook:: Temps in the day time can range from mid 60's to mid 80's Nights in the 60,s to low 40,s

Bring a hat and sunscreen, the Elevation is 5000 feet of clear blue open skies..



Notice: this event is a non-commishrial event , the property owner is not a party to any sale or warranty from attendees. Brad Hollander is not responsible for any loss or injury while on property. If you don't agree to theses terms please don't attend.